About Us
Information about Dents & Dings and the owner Luke.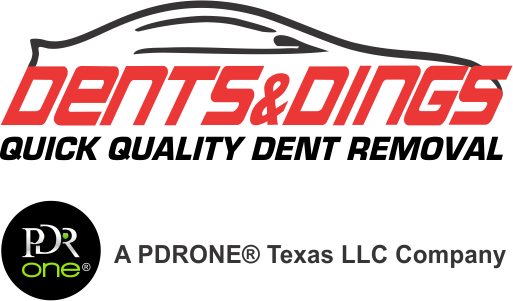 As the largest Paintless Dent Repair company(PDR) in San Antonio and South Texas.  We strive the be the best company for you, our customers.
Our Texas Limited Liability Company(LLC) was formed in 2003.  The company was started back in 1996 in San Antonio by the owner Luke Casillas and has grown with the help of his family, friends and employees to the premier PDR company we have become.
We can proudly say we are family owned and operated.
<div class="fix-row"><!-- [et_pb_line_break_holder] --><div class="fix-container"><!-- [et_pb_line_break_holder] --><h2 class="fix-title">Customer satisfaction is guaranteed with a written lifetime warranty</h2><!-- [et_pb_line_break_holder] --></div><!-- [et_pb_line_break_holder] --></div><!-- [et_pb_line_break_holder] --><div class="fix-row"><!-- [et_pb_line_break_holder] --><div class="fix-container"><!-- [et_pb_line_break_holder] --><div class="col-3"><!-- [et_pb_line_break_holder] --><a href="https://www.bbb.org/central-texas/business-reviews/auto-paintless-dent-repair/luke-s-dents-dings-in-san-antonio-tx-90006645/#sealclick" target="_blank" rel="nofollow"><img src="https://seal-austin.bbb.org/seals/blue-seal-280-80-bbb-90006645.png" style="border: 0;" alt="Luke's Dents & Dings BBB Business Review" /></a></div><!-- [et_pb_line_break_holder] --><div class="col-2-3"><!-- [et_pb_line_break_holder] --><ul><!-- [et_pb_line_break_holder] --><li>Dents & Dings BBB Business Review</li><!-- [et_pb_line_break_holder] --><li>Exceptional customer service and quality repairs</li><!-- [et_pb_line_break_holder] --><li>A+ Accredited by the Better Business Bureau</li><!-- [et_pb_line_break_holder] --><li>Lifetime Warranty</li><!-- [et_pb_line_break_holder] --><li>Free Estimates</li><!-- [et_pb_line_break_holder] --><li>Licensed and Insured</li><!-- [et_pb_line_break_holder] --><li>100% Satisfaction Guaranteed</li><!-- [et_pb_line_break_holder] --><li>I-CAR trained Technicians and <a href="https://www.valetrainingsolutions.com/paintless-dent-repair-technicians/" target="_blank" rel="noopener">Vale Certified Master Technicians</a></li><!-- [et_pb_line_break_holder] --><li>We repair dents most PDR companies turn away</li><!-- [et_pb_line_break_holder] --></ul><!-- [et_pb_line_break_holder] --></div><!-- [et_pb_line_break_holder] --></div><!-- [et_pb_line_break_holder] --></div>
<div class="fix-row"><!-- [et_pb_line_break_holder] --><div class="fix-container"><!-- [et_pb_line_break_holder] --><h2 class="fix-title">Did you have a good experience with us?</h2> <h4 style="color:#555;text-align:center;margin-bottom:20px">Please leave a compliment with the BBB or any of our social media links.</h4><!-- [et_pb_line_break_holder] --><img src="/wp-content/uploads/2017/08/banner.png" id="truck-pic"><!-- [et_pb_line_break_holder] --></div><!-- [et_pb_line_break_holder] --></div><!-- [et_pb_line_break_holder] -->
<div class="fix-row" style="padding-top:50px;padding-bottom:40px"><!-- [et_pb_line_break_holder] --><div class="fix-container"><!-- [et_pb_line_break_holder] --><h2 style="color:#fff;text-align:center;padding-top:0">Our motto</h4> <!-- [et_pb_line_break_holder] --><h4 class="fix-title" style="padding-top:0">"Doing it right the first time, every time"</h2><!-- [et_pb_line_break_holder] --><h1 style="text-align: center;color:#fff"><a href="tel:8776933687">Call Us: (877) 693-3687 or (210) 637-1139</a></h1><!-- [et_pb_line_break_holder] --></div><!-- [et_pb_line_break_holder] --></div><!-- [et_pb_line_break_holder] --><!-- [et_pb_line_break_holder] -->